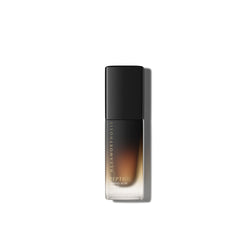 Metamorphosis | Peptide | Amino Acid Serum | 30ml
Menopause leads to loss of some fat under your skin and your skin's elasticity drops. Combined with dryness caused by hormonal changes this can cause sagging, especially around the neck, jawline, and cheeks, which leads to fine lines and wrinkles.
Peptides are integral to combat collagen and elastin loss in perimenopause and menopause. Peptides are short chains of amino acids linked by peptide bonds.
Designed to regenerate your skin while you sleep, this peptide-rich serum is made up of one of the most complete amino acid profiles of any vegetable protein. It consists of 22 amino acids abundant in lysine, which is one of the most potent building blocks in the human body. Combined with hyaluronic acid and phytoestrogens, this serum helps to stimulate the production of collagen and elastin and regenerate your skin while you sleep.
Rich in Peptides / Amino Acids
Stimulates Collagen & Elastin Production
Abundant in Phytoestrogens
Full of Antioxidants
HOW TO USE
STEP 2 - NIGHT
Apply to face, neck and décolletage after cleansing. Follow with your moisturiser.
INGREDIENTS
100% Natural: Demineralised Water, Oxidoreductases, Soy Peptides, Hydrolyzed Rice Bran Extract, Pisum Sativum [Pea] Peptide, Centella Asiatica [Gotu Kola] Extract, Leuconostoc [Radish Root] Ferment Filtrate, Cetearyl Olivate [Olive Emulsifier], Sorbitan Olivate [Olive Emulsifier], Nephelium lappaceum L. [Rambutan], Sodium Hyaluronate [Hyaluronic Acid], Sambucus Nigra [Elderberry Fruit] Extract, *Cucurbita Pepo [Pumpkin Seed] Oil, *Glycerin, Glyceryl Caprylate. *Certified Organic Ingredients